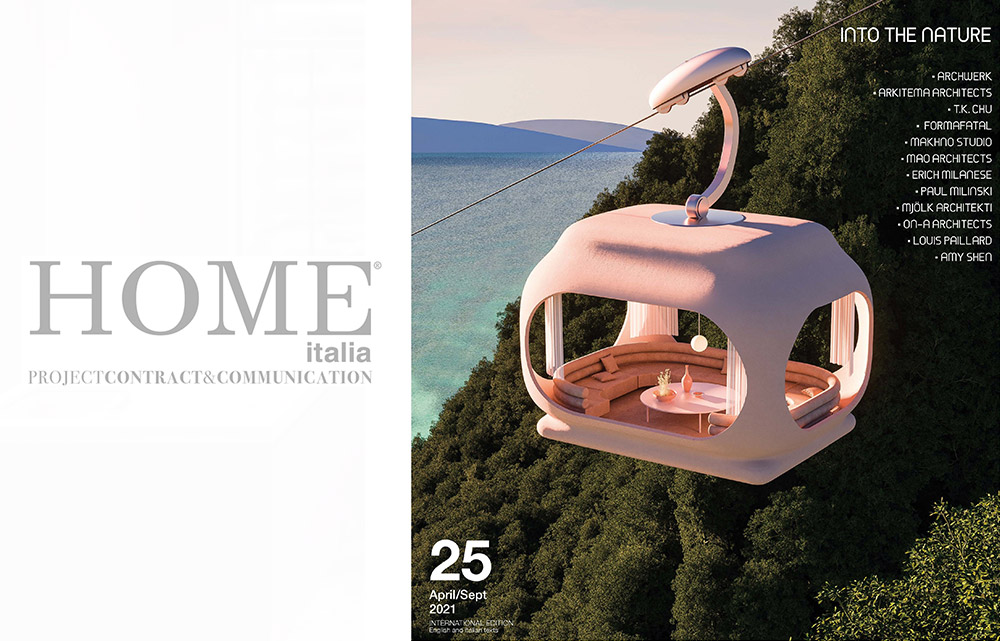 Supernova
"SUPERNOVA" designed by Fabio Arcaini, Designer and Art Director of the brand, geometric shapes, of strong impact, will characterize the new scenography of the products that will be presented in the following year. A look towards the future and the new panoramas of design.
Lines stretched towards the sky, as if to disconnect from everyday's life. Padded modular systems, which can assume numerous configurations. From the classic sofa, to the island, to the corner composition.
As for the living room, the dining area also takes on a dark configuration, the diagonal lines that streamline the products are the fil-rouge of the collection.
Precious materials such as solid wood and marble stone, in this case the calacatta green, take on not only a strong aesthetic value but also a functional value, enhancing the characteristic shapes of this collection.
Spatial solutions, a mix of futurism, contemporary luxury and a pinch of madness. The direction is clear, get out of rationality and monotony. This game of broken lines that extend from the floor to the ceiling, emphasize the particularity of Supernova products. Despite the refinement in the design, the products maintain a strong aesthetic formal balance, which connects them together.